It's disturbing to me how quickly something you have been anticipating becomes a memory… 😥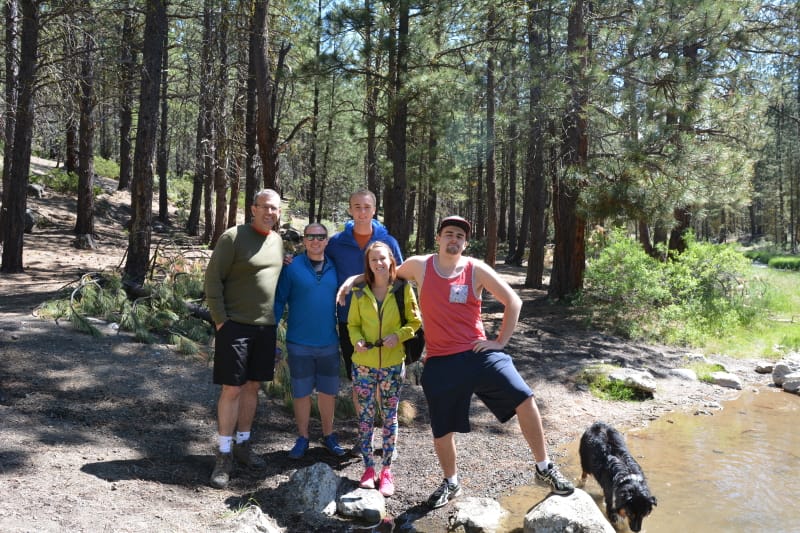 My niece and her hubby and my favorite nephew were able to join us for part of our time. It was so much fun having the cousins together!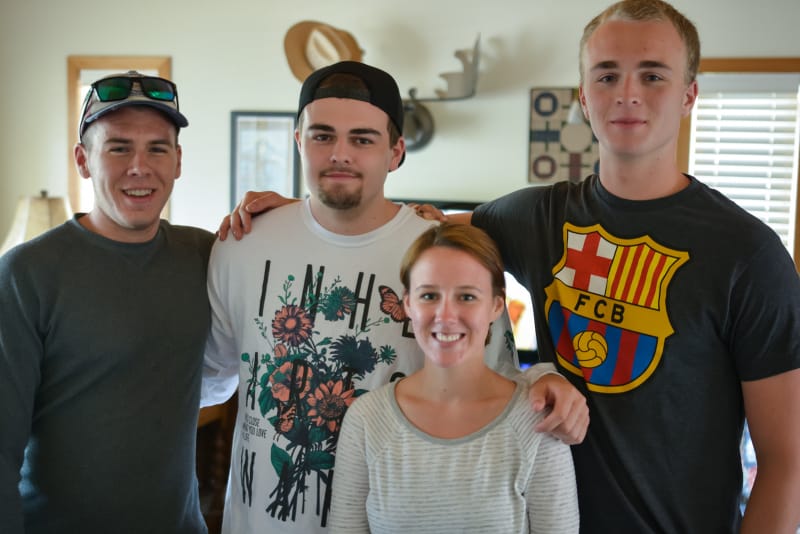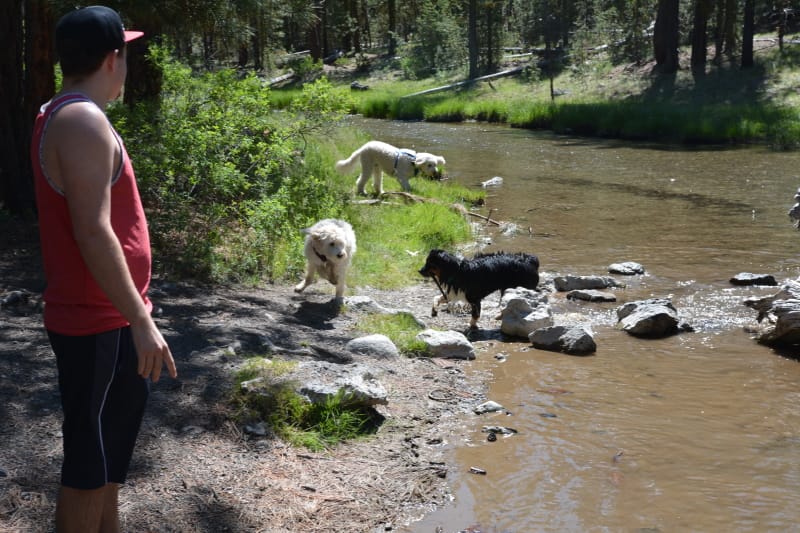 And along with the humans came the puppy cousins. They had a blast!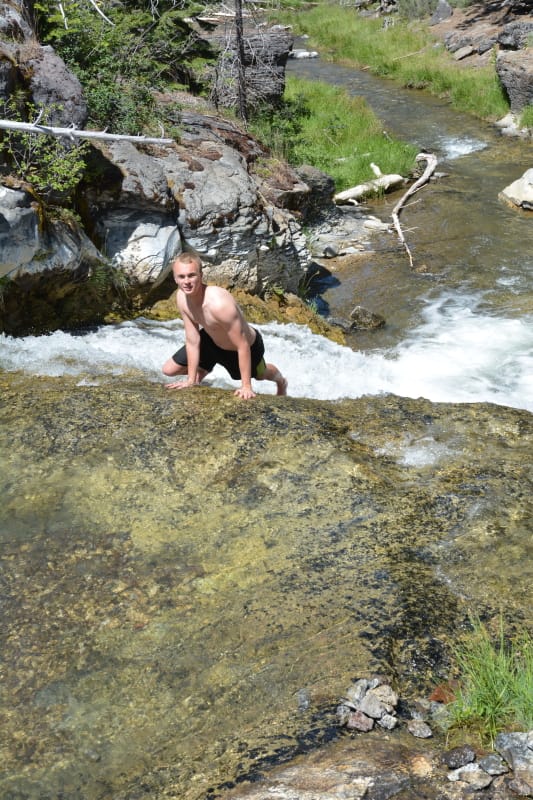 There is so much to explore around Sun River! We hiked up Paulina Creek and enjoyed the gorgeous waterfalls and beautiful scenery. The puppies and Josh got in the water every chance they could!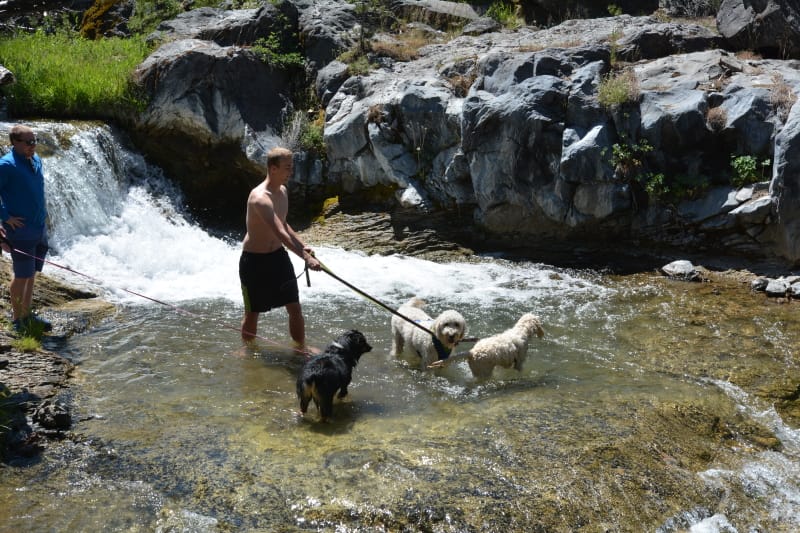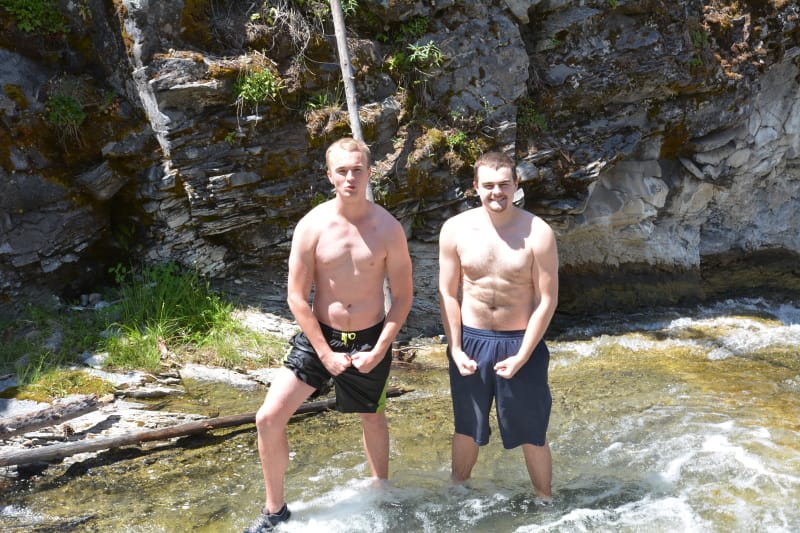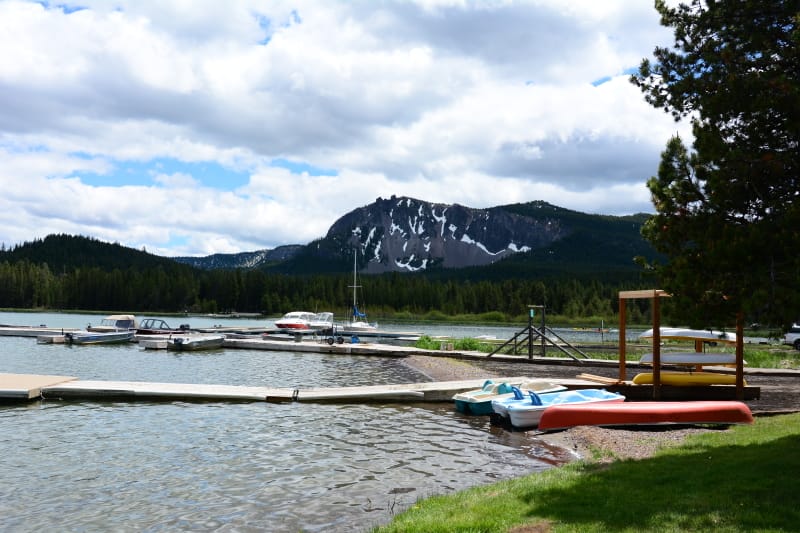 It was a bit cool while we were there but the pools are heated and the sun was shinning and that was all we needed!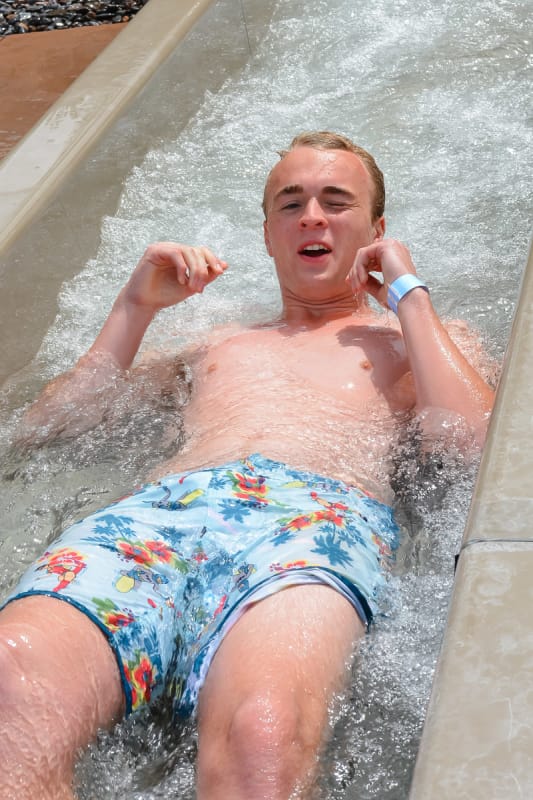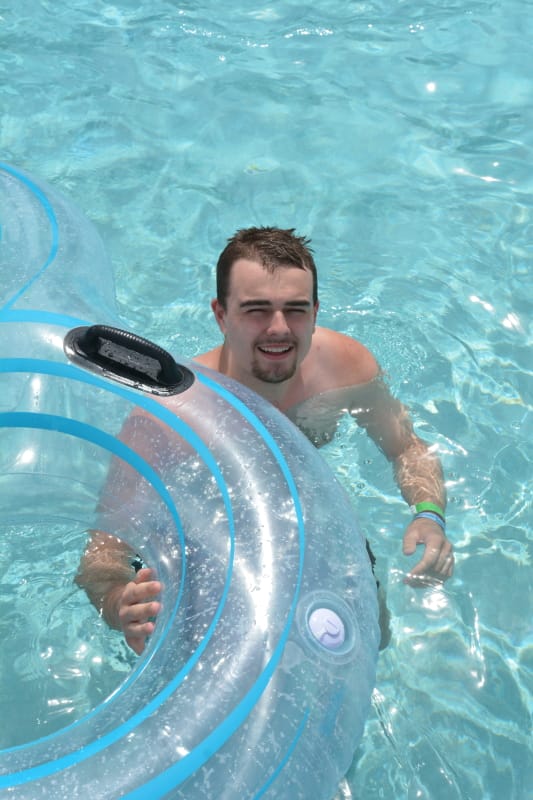 This is what happens when I ask if I can take a picture  🙄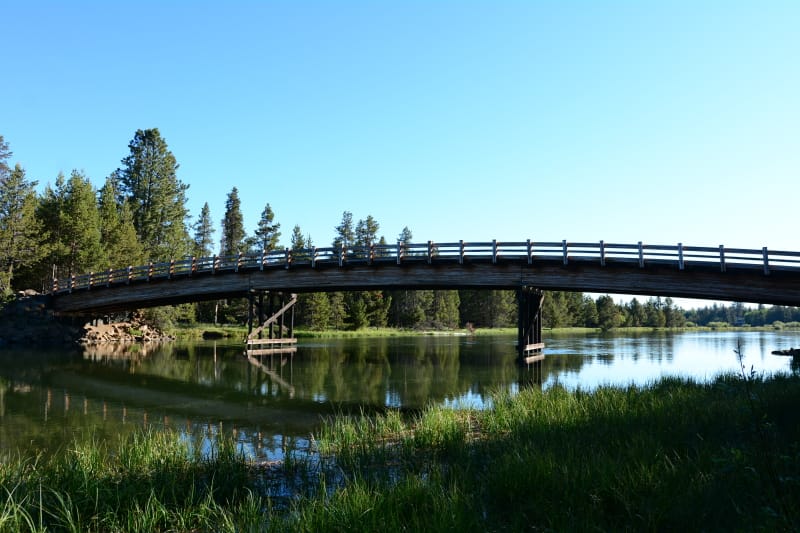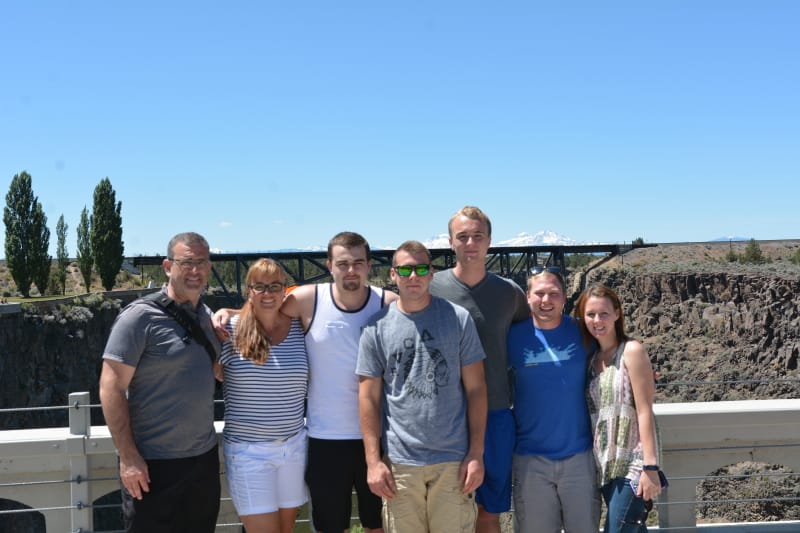 And then there was that jumping off a 300 ft bridge craziness!!!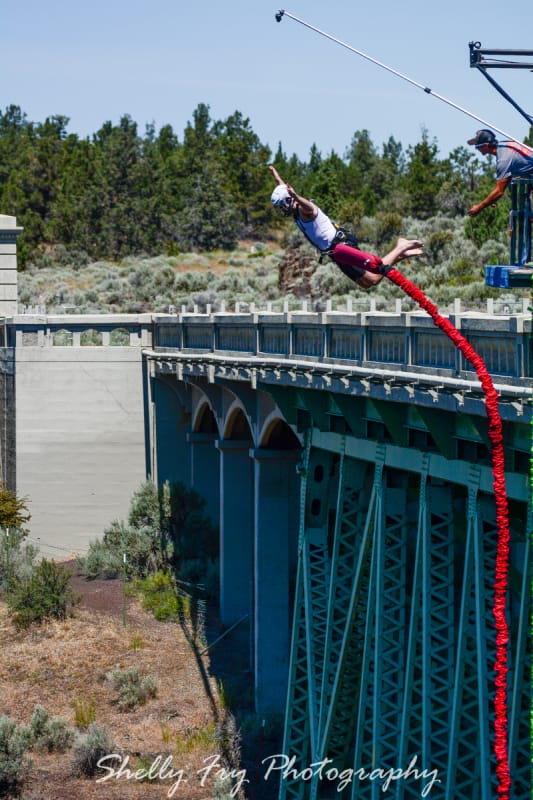 First to jump was Ty – No fear, no second thoughts, no doubts – He was in %100!  😯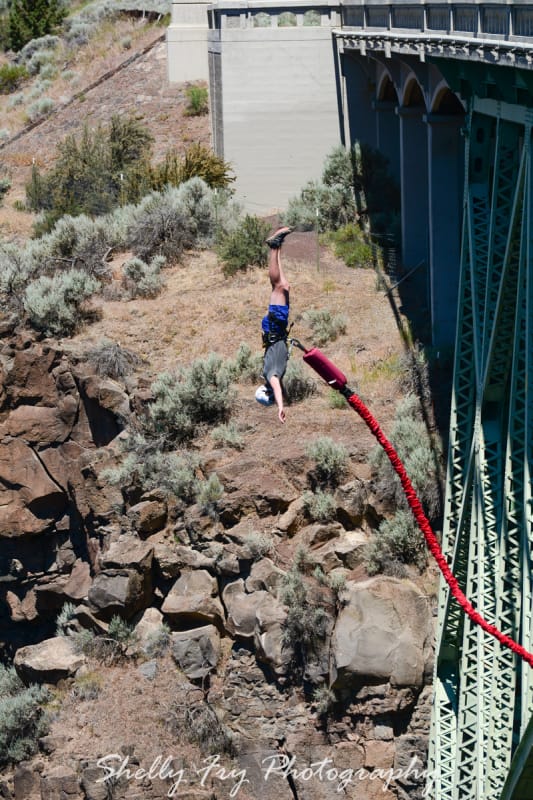 Next was Josh. Where these two get the nerve to jump off a bridge I will never know. It certainly isn't from me. There was no part of me that even considered giving it a try!  🙄  It was nerve wracking enough just to watch my children do it!  Did I mention it was a 300ft bridge?! 😯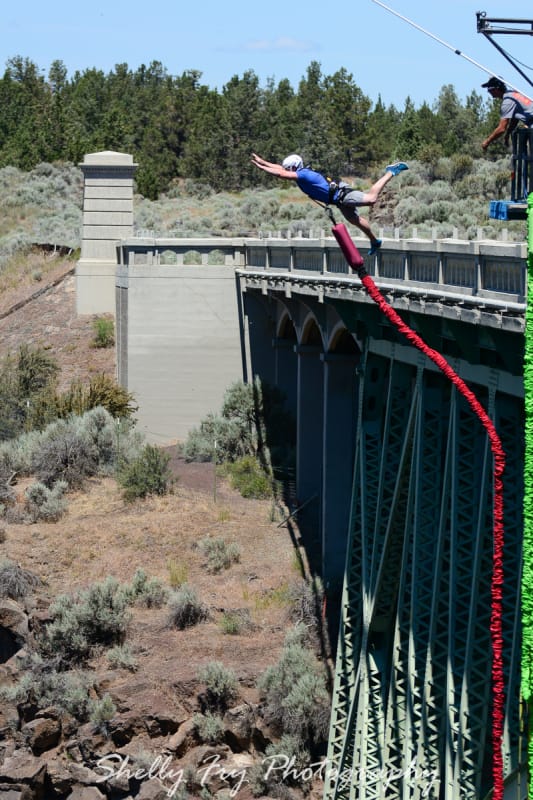 and the last to jump was my niece's husband Will. My nephew had the good sense to watch with us! None of them hesitated and they were all glad they had done it. Which just tells me they are all certifiably crazy… 🙄
I would like to toot my own horn by saying while I do not posses the courage to jump off a bridge it took courage and a certain amount of skill to take photographs while the two humans you love more than life itself are jumping!  🙂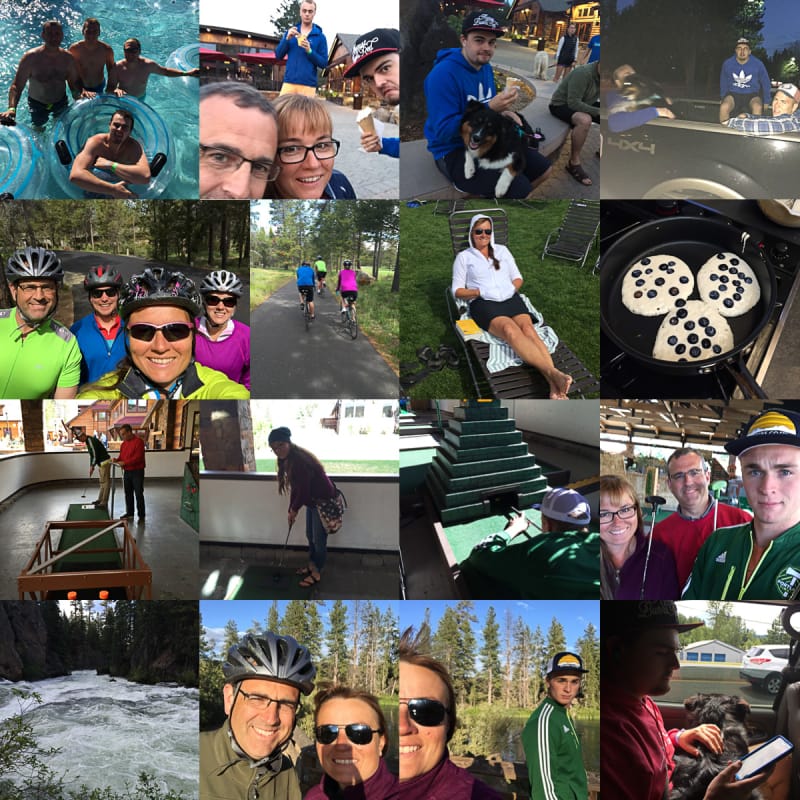 There were bike rides, mini golf, ice cream, yummy food, laughter, beautiful scenery and a visit to Sisters.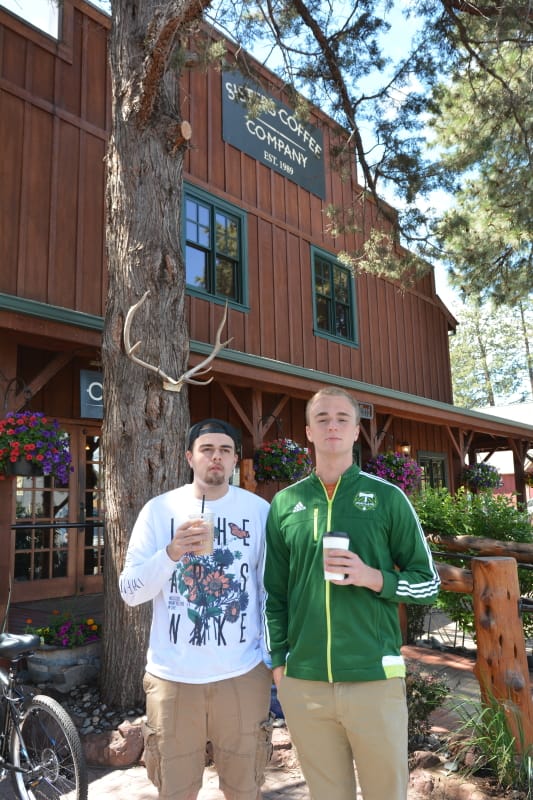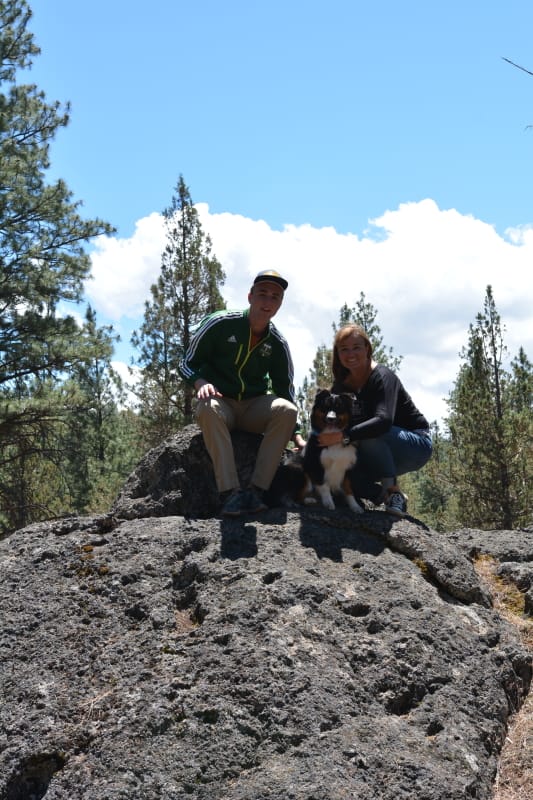 Josh even shared his secret boldering, camping spot from his Big Lake summers. Lucy is an excellent rock climber!
I'm so thankful for this trip and our time together as a family. Josh leaves for his internship on Sunday. Ty will be with us this summer and we will be seeing Josh more than usual so I'm thankful for that as well.
Project 365
I Cherish this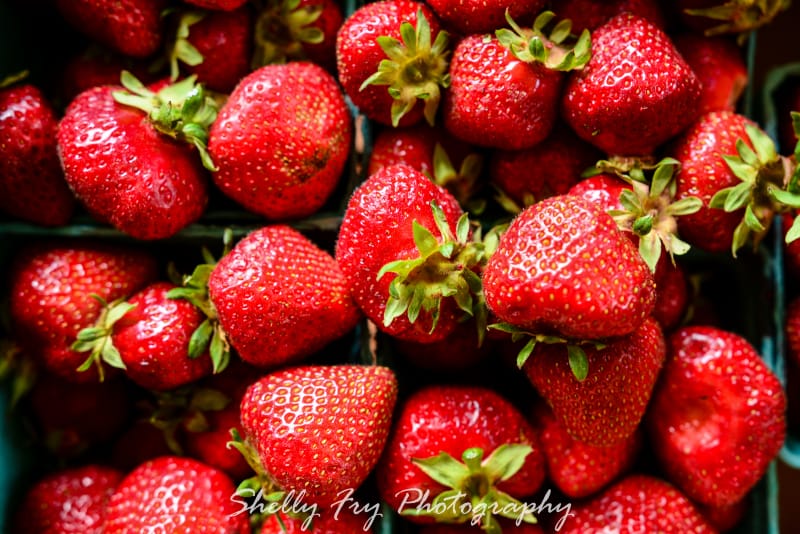 160/366
Self- Portrait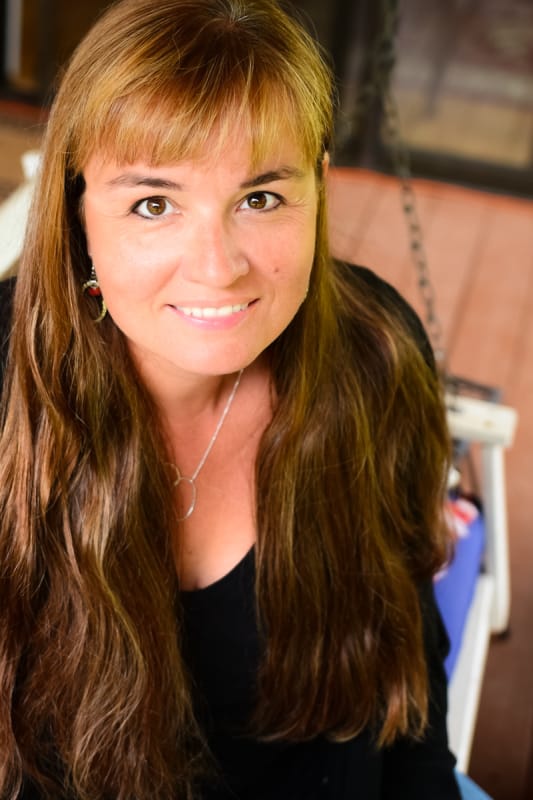 161/366
Off Prompt – Day 1 of vacation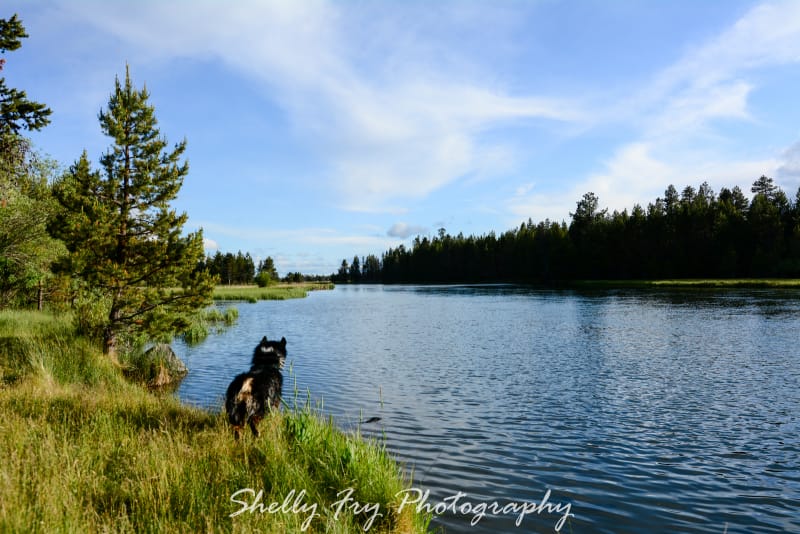 162/366
Off Prompt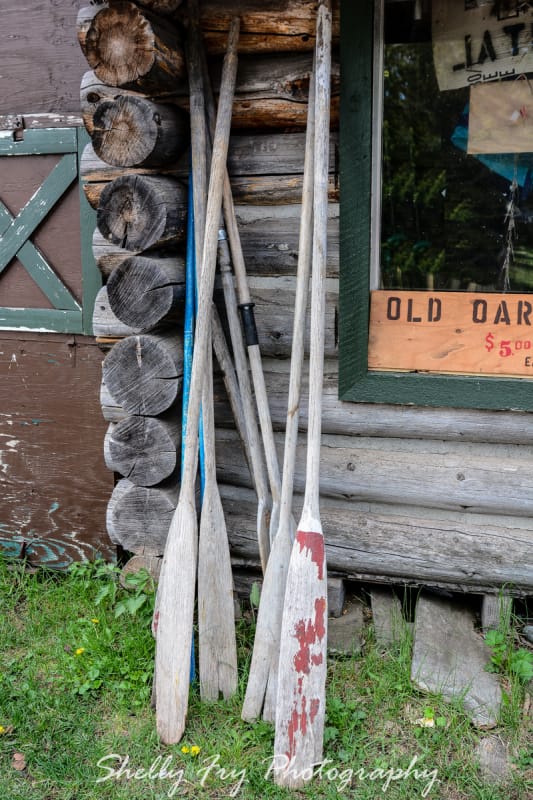 163/366
The Weather Today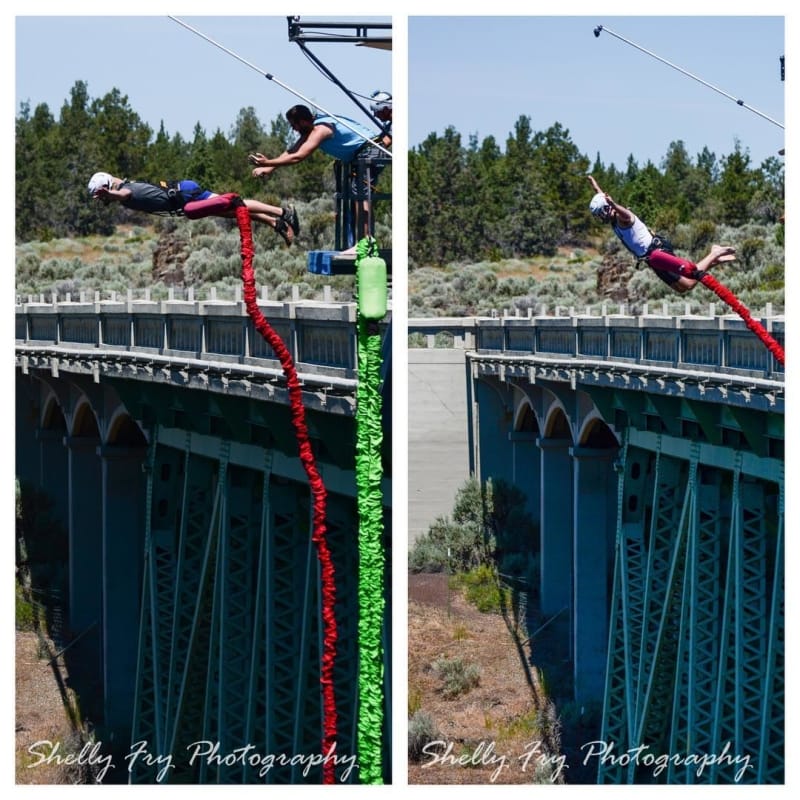 164/366
Walking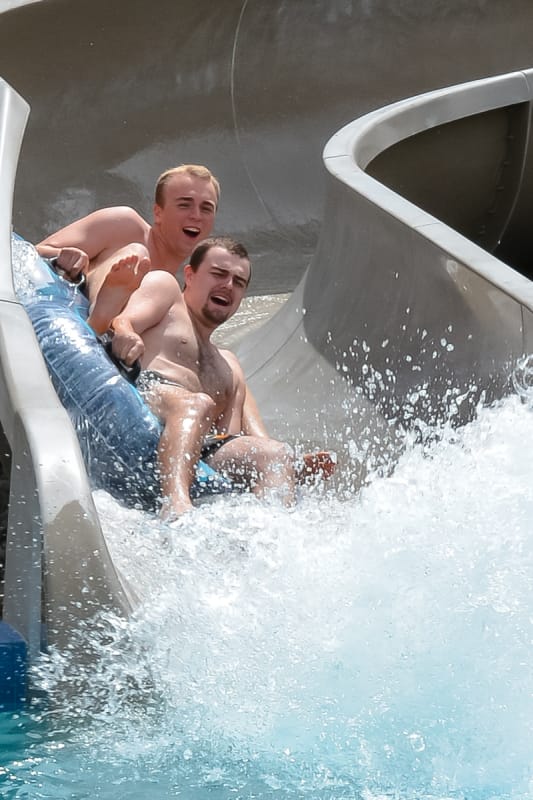 165/366
Dessert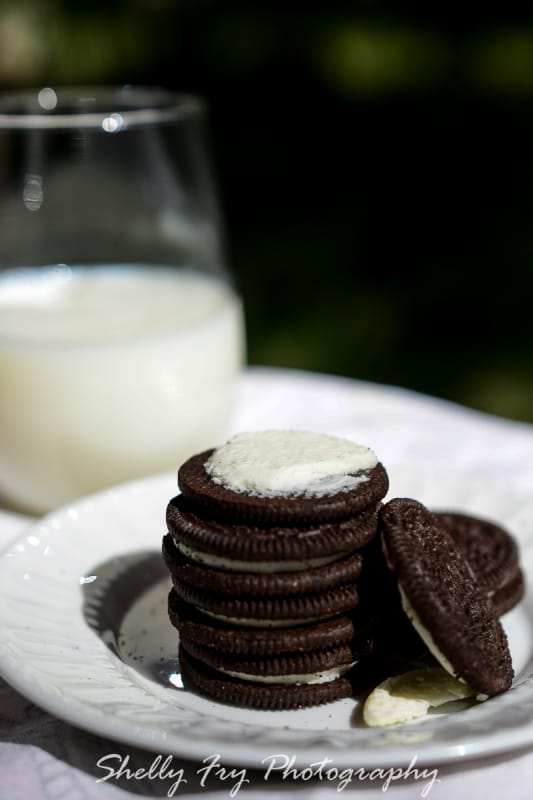 166/366
Hello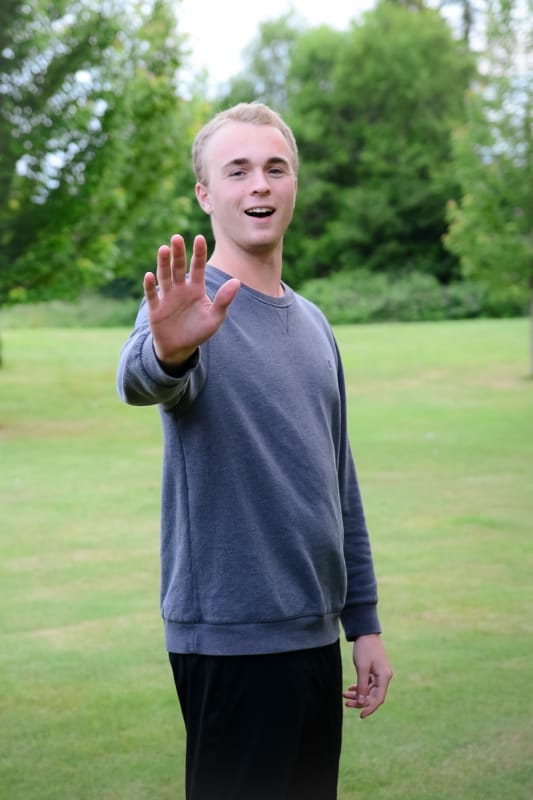 167/366
Free Choice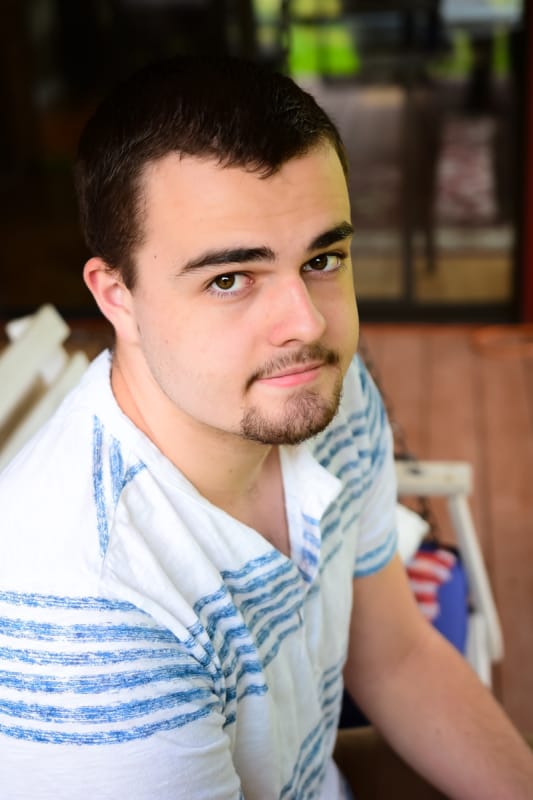 168/366
Sorry, that was really long! Thanks for letting me share!
I'm excited to be photographing my first wedding of the year tomorrow! Have a fabulous weekend!
-S
Next: I found this, Curly, Dad