I taught high school history for 24 years. While I'm thrilled to be a photographer I do miss the "kids". That is one of the reasons why I love Senior Sessions. I get to spend some time with some pretty cool teenagers and Tyler is definitely one of them! After being rained out of our original date we rescheduled for a gorgeous Wednesday Fall morning.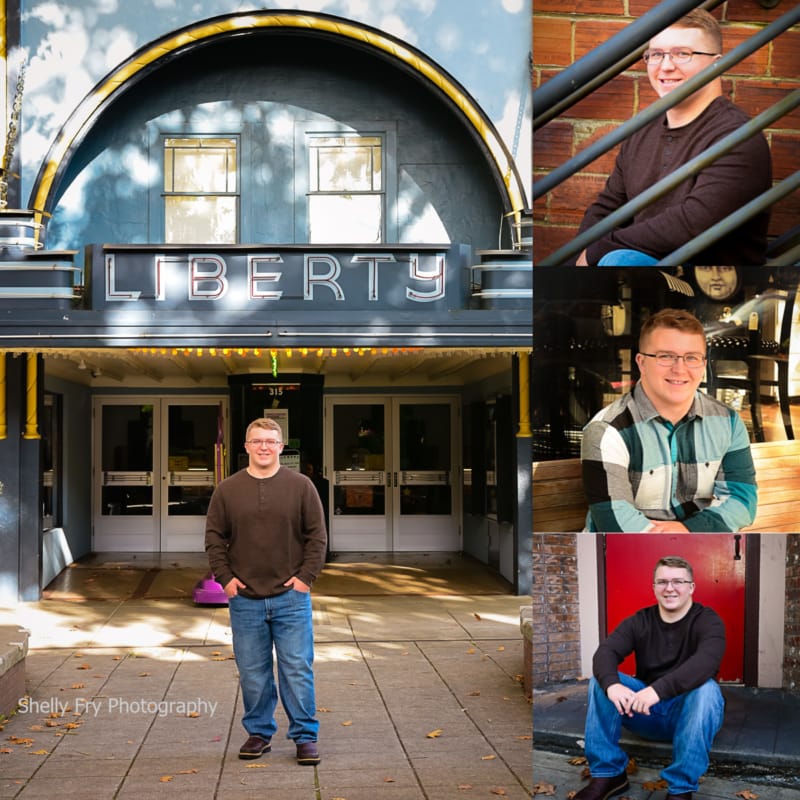 Tyler is a local Camas boy so we planned to do part of  his shoot in the historic downtown area which I love! Brick walls, tree lined streets, stairs, colored doors all features this photographer loves to work with!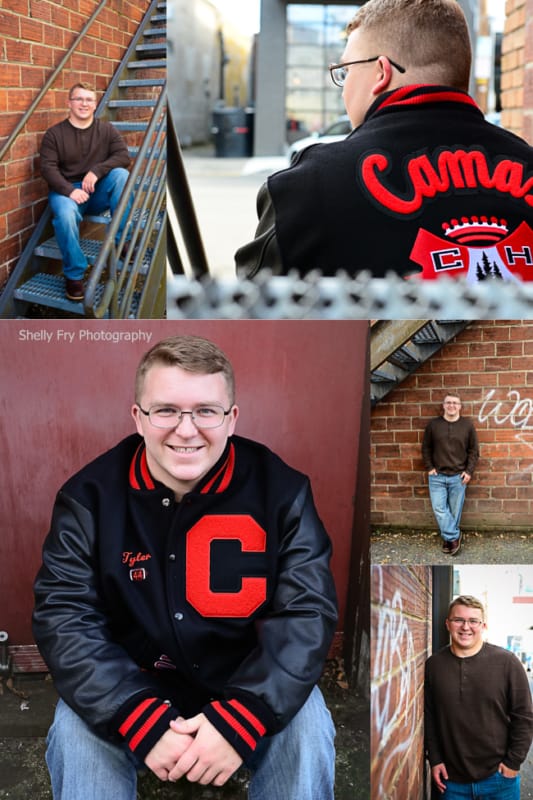 I asked Tyler what his favorite subject in school was and he said "History" When that brought a huge smile to my face I explained to him that once upon a time I taught history.  He and his mom began telling me that Tyler's graduation gift is a trip to Germany and Poland. Which brought another huge smile to my face. 😀  I of course couldn't keep myself from telling them I had been to those countries and began sharing what I thought of those locations and where they should visit. I believed I even offered to come along as their personal photographer/tour guide 😉  I'm so excited about their trip!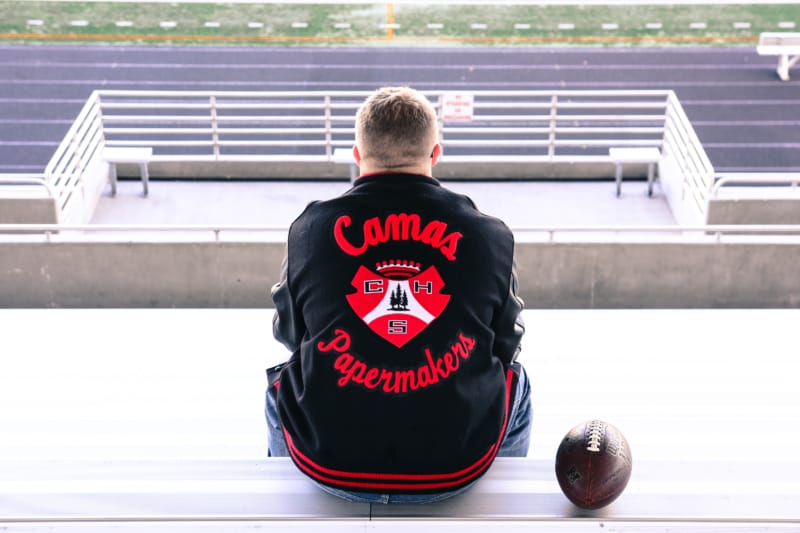 After downtown we headed up to the stadium where Tyler has played for the Papermakers throughout  his high school years. He doesn't plan on playing football in college and has his sites set on WSU in Pullman.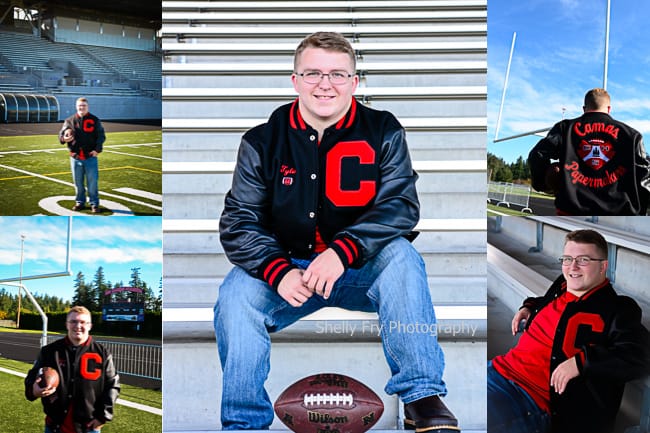 Have an awesome senior year Tyler. I will be looking for a postcard from your travels  😀
I'm super dooper excited to be doing a family session tomorrow afternoon in Hood River  😀 I'm even more excited that it isn't suppose to rain. I would like to ask that you all do a sunshine dance for Sunday morning when I have another family scheduled for their pictures in Portland in the morning. Let's all think sunny thoughts!!  😆
-S