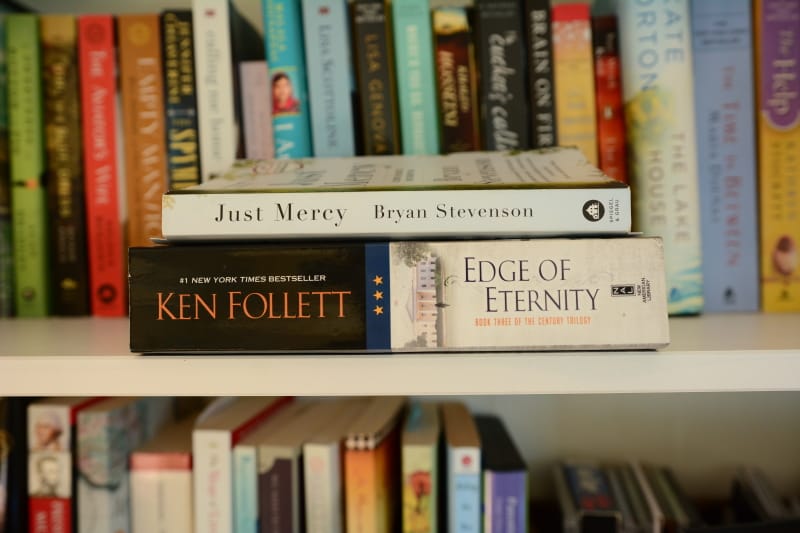 I don't believe I would have picked up either of these books if friends hadn't handed them to me and said "here read this" I love that!
Several months ago a friend gave me Just Mercy by Bryan Stevenson. To put it mildly it was eye opening!  😯  As I read it I knew it would be my book choice for book club and we discussed it just last week. First Bryan is an inspirational man that has taken on a herculean task! Here is a quote as the author describes meeting with THE Rosa Parks;
"Rosa Parks turned to me sweetly and asked, 'Now, Bryan, tell me who you are and what you're doing.' I looked at Ms. Carr to see if I had permission to speak, and she smiled and nodded at me. I then gave Ms. Parks my rap. 'Yes, ma'am. Well, I have a law project called the Equal Justice Initiative, and we're trying to help people on death row. We're trying to stop the death penalty, actually. We're trying to do something about prison conditions and excessive punishment. We want to free people who've been wrongly convicted. We want to end unfair sentences in criminal cases and stop racial bias in criminal justice…Ms. Parks leaned back smiling. 'Ooooh, honey, all that's going to make you tired, tired, tired.' We all laughed. I looked down, a little embarrassed. Then Ms. Carr leaned forward and put her finger in my face and talked o me just like my grandmother used to talk to me. She said, 'That's why you've got to be brave, brave, brave.' All three women nodded in silent agreement and for just a little while, they made me feel like a young prince."
Regardless of how you feel about Capital Punishment this book is about that and so much more. I highly recommend reading it. It makes you think, question and will move you – all good things!
My second book is actually book 3 of a historical fiction trillogy by Ken Follettt – Edge of Eternity. These are MONSTER books and when I say monster I don't mean hairy, fanged beasts I mean 1000+ pages! But I am invested! I love how each of these books builds on the relationships built in the previous book. Book 1 takes the reader through WWI and book 2 takes you up to and through WWII. Now in book 3 I'm reading about the 60s-80s Cold War, free love, Cuban missle crissis, assinations, Vietnam, etc. I love how (and am amazed) Follett follows the family lines throughout the books. There are families from Germany, England, Russia,  and America with each having a unique perspective from their culture and time. If your into that sort of thing I HIGHLY recommend reading these books!
A Connection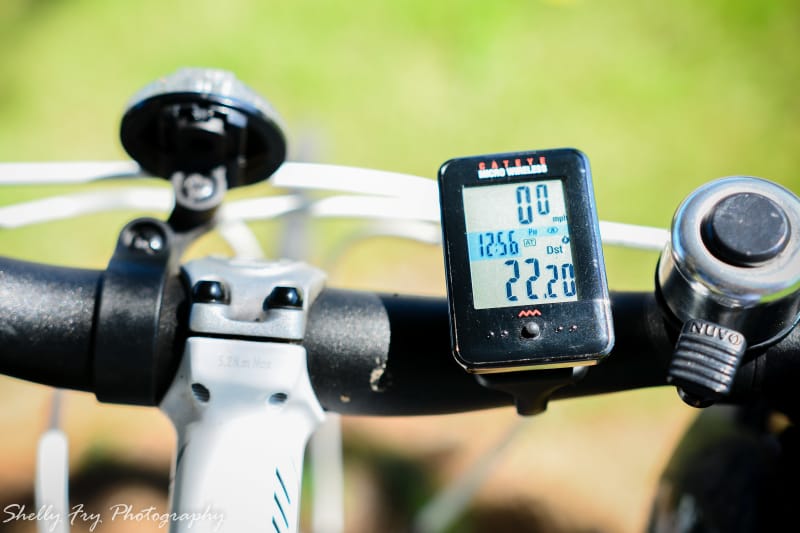 90/366
I'm fortunate to have some friends to ride with. But on some days our schedules don't work out. Wednesday was one of those days – the weather was perfect but I didn't have anyone to ride with. But I know there is a direct {connection} between my level of exercise and my attitude so I got on my bike and pumped out 22 miles – yea for me! 😉
Self-Portrait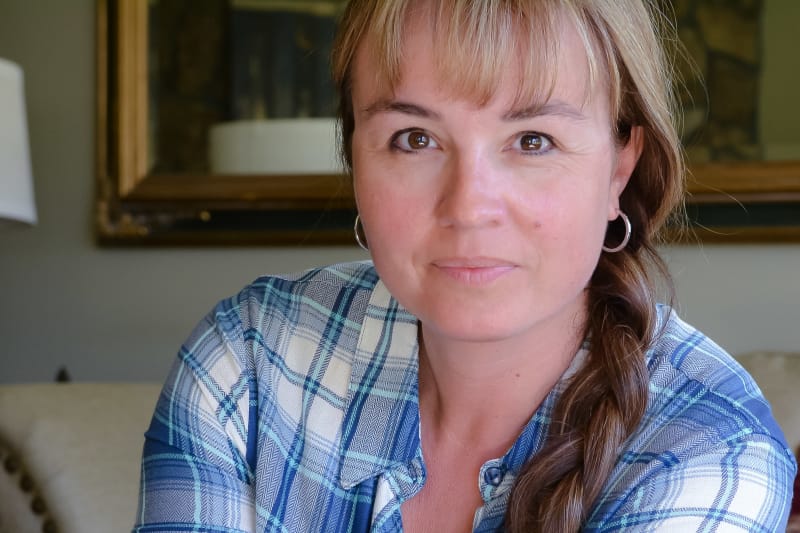 91-/366
What to say? It's the assignment each month I dread the most but because I'm committed to the Project I do it…  😳
Enjoy a gorgeous sunny weekend!  😎
-S
Next: Bokeh, A dreaded task, Paper