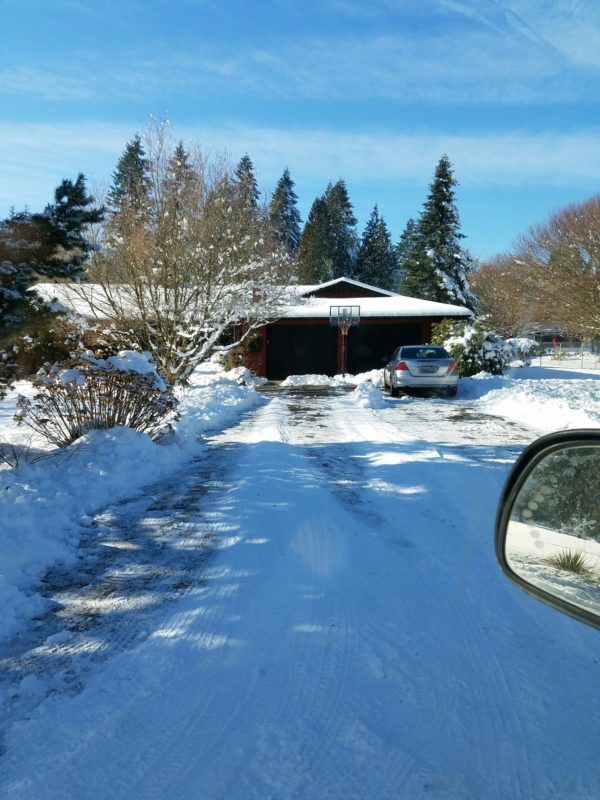 This was the view of our home as we drove away yesterday. Jeff has a conference in Las Vegas and I decided to join him. I was sad to leave the snow behind but knowing the rain was fast approaching helped.
My husband is developing a reputation of not making the best travel arrangements particularly regarding flying… In an effort to be a good steward of his companies money he looked for the cheapest option for our flights. Which resulted in us flying on Spirit Airlines yesterday. Apparently the tickets were cheap but then there are extra fees for EVERYTHING including sitting together not to mention carry-ons baggage fees (higher than normal), you can't even get a cup of ice water… I didn't test it out but I was suspicious they would charge you to use the lavatory as well.
But honestly the worst part was how TINY the seats are! Goodness! They just need to market this airline to the petite population. No leg or shoulder room but thankfully the seats don't recline either. And the TRAYS!!!!
I'm guessing this saved them MILLIONS! Not even large enough to hold my book!
Some how I survived the 90 min flight and I will give them credit for getting us in early. That was nice. But I'm done with Spirit. No more for me. We are flying Jet Blue home 🙂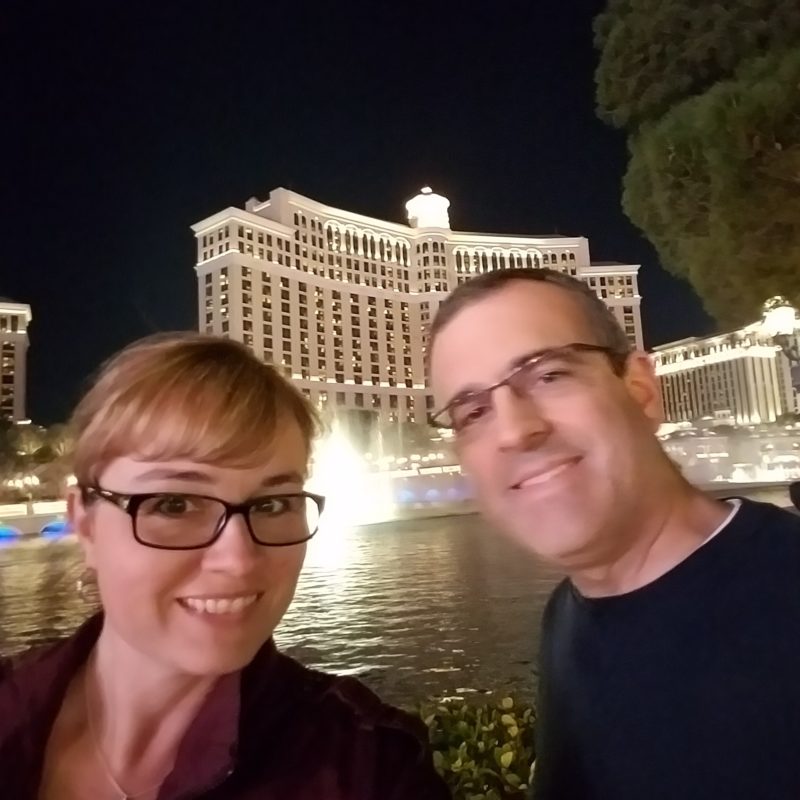 So we are in Vegas for a few days. It's in the 50s so not super warm. But it feels tropical compared to the deep freeze we've been living in! My plans include lots of people watching…it's a fascinating place! I have already seen Elvis, Marilyn, Chewy, Minions, Darth Vader, a topless nun 😯 and many I just don't have the words to describe…
I hear there is a big storm headed for home. Possibly freezing rain? and Plenty of rain. Hmmm sounds like a good time to be out of town.
And now I think I will check out the spa 😀
-S