Hello!!!!
Welcome to the hottest week of the year! Goodness the temperatures are way past my comfort zone! Thankfully I'm happily sitting in my new air conditioned studio typing away in comfort.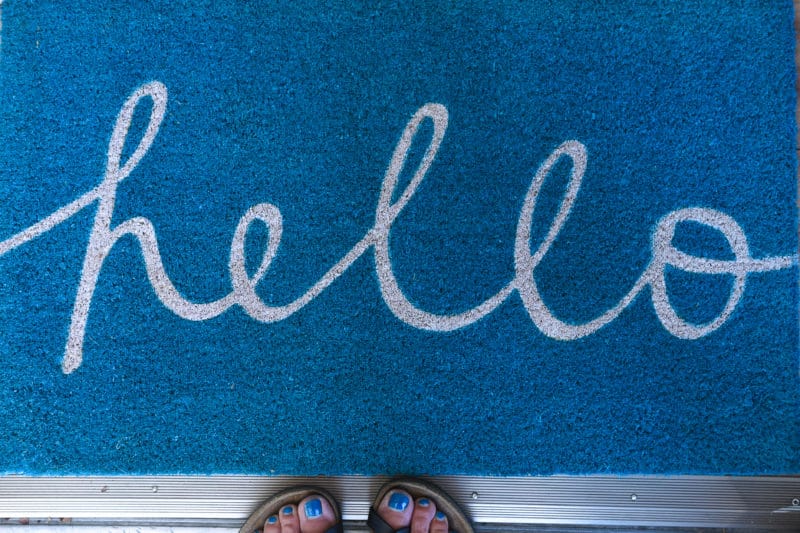 Check out my new welcome mat! Thank you Becky it's perfect!!!!
I am really looking forward to meeting you all this Friday at the Grand Opening here on Main Street. As I was trying to think of something I could hand out to those of you who come by I decided upon reusable bags with my logo splashed across it. 😉 As I scanned the internet for ordering options I was frankly looking for affordable. So I held my breath when I pushed the order button. I was certain they would show up made of tissue and tiny. Happily that is not the case. I think you will enjoy them. I ordered 50 and I'm keeping one for myself so the first 49 of you will be receiving a bag (one per family) 😀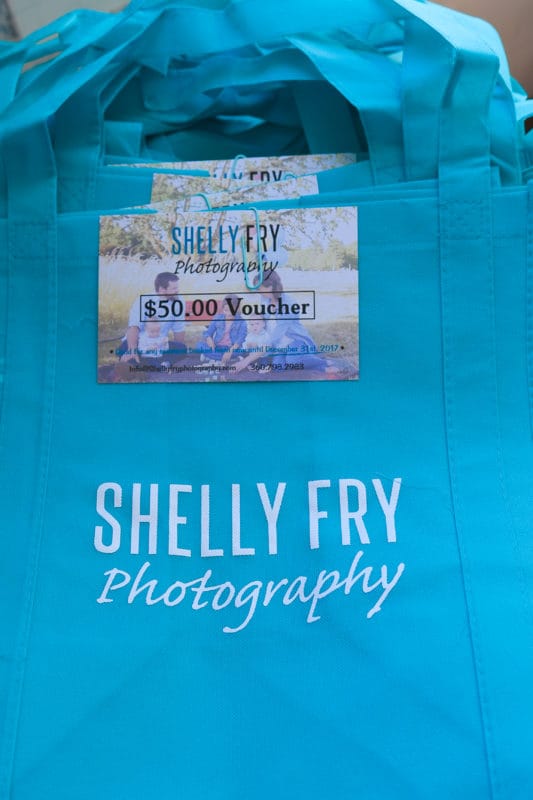 Attached to the bag is a $50 voucher good for any photo session booked with me this year. There will be a sign up sheet with available dates here on Friday so you can claim your spot and cash in your voucher.
I've been busy getting the studio all ready and I could not have done it without a lot of help! I am so thankful for my Mom and her amazing hubby! I just ask for stuff and it appears! 😀 I asked Rod for a piece of wood with dowels in it so I could hang my large back drops. I envisioned just a piece of wood mounted on the wall with holes in it. Rod took the time to bevel the edges, stain the wood to a beautiful color and round the ends of the dowels. It's gorgeous and now I don't want to cover it up! My Mom has been busy sewing me curtains and table runners with fun fabrics that match my branding. I really appreciate both of them!
My AMAZING friend Becky (also seen as my photo assistant at times) will be slaving away making AMAZING food for you all to enjoy. I suspect people come to my events more for her food than for me 😉 Really the girl is talented and I'm so blessed she shares her talents with me!
There will be a drawing for one free 16×20 canvas wrap with any photo session booked with SFP this year. So if you have business cards bring them to enter the drawing.
Mark your calendars! I look forward to seeing you Friday!
-S
PS Did I mention the air conditioning… 😎