Families grow up together. Siblings spend every day of their lives together, until they don't. Suddenly they are off to college, or off chasing a job or just off…And then sometimes they settle far away from one another with only rare precious visits. I'm very aware of this having two adult sons. I'm holding my breath as we near the time when spouses are chosen, jobs are found. I pray they will be close but who knows? At 20 I married and moved from Washington State to Florida!
It's one of the reasons I believe holidays are so precious to me. It is a time, a reason, an excuse to come together. This Christmas I received a call from Stephanie. She was excited because her sister who lives in Utah and has two adorable 10 month old twins would be here for the holiday and she wanted to get all 6 cousins together for a photo session.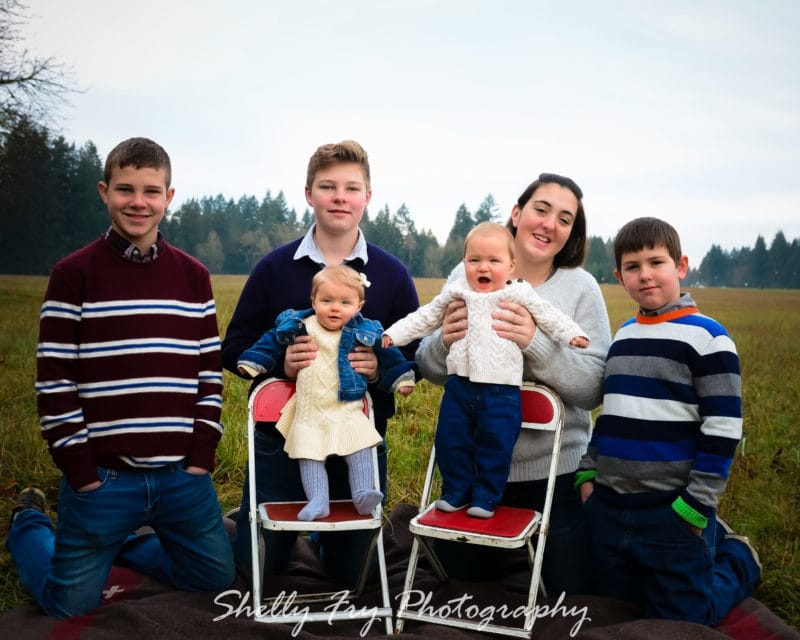 Ryan, Joshua, Summer, Tristan, Jackson and Sydney 😀
Because of the babies I decided to keep the location simple. I knew there wouldn't be a lot of moving around so we went to WSU campus. I brought blankets, chairs and my trusty wooden box and went to work with my camera.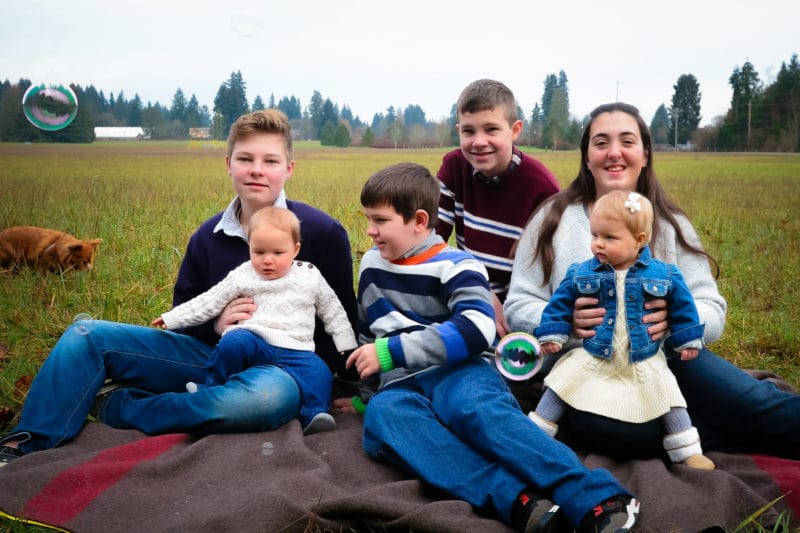 This picture cracks me up. We had some trouble getting the twins attention. I had the help of 5 adults plus me doing everything we could to get the twins to look at the camera. We were pulling out every animal noise, silly face and goofy move we had but they were unimpressed! So I asked Jeff to get the bubbles out. Usually the bubbles work like a charm but there wasn't any wind and they were dropping like rocks. Then add the dog wandering into the frame. Just keeping it real people 😉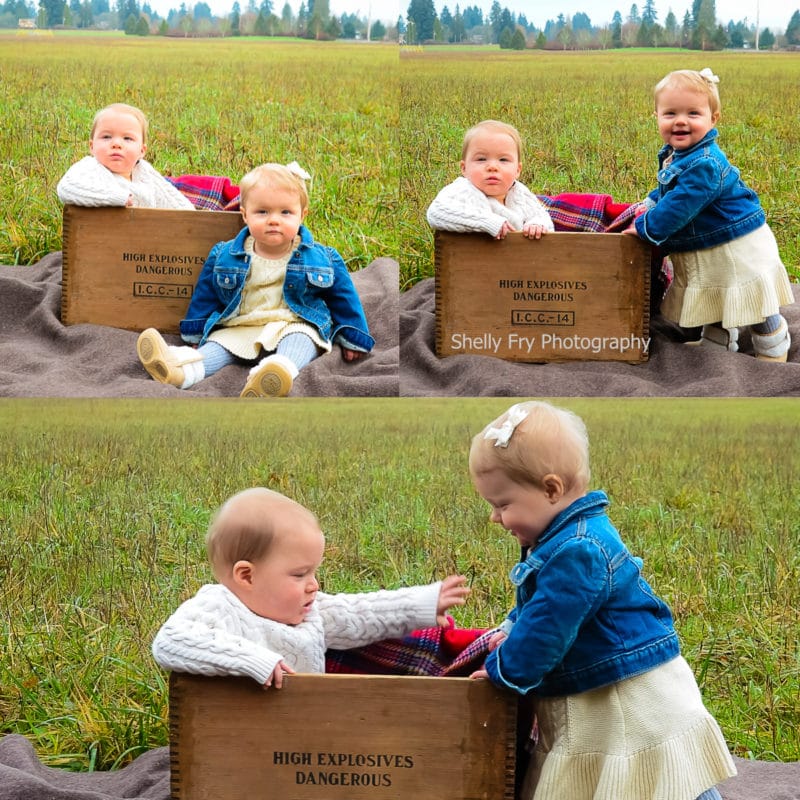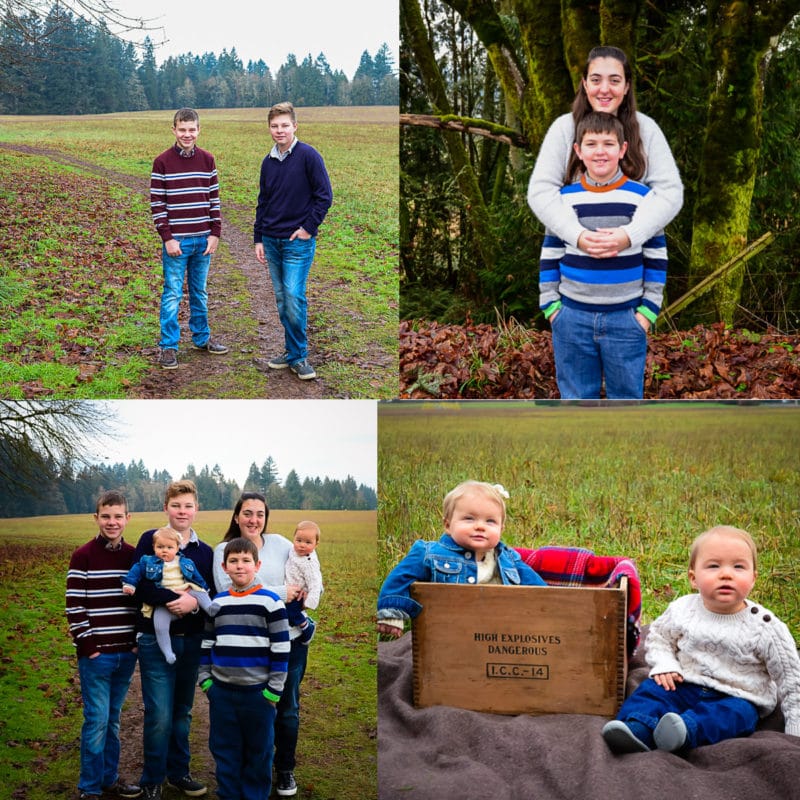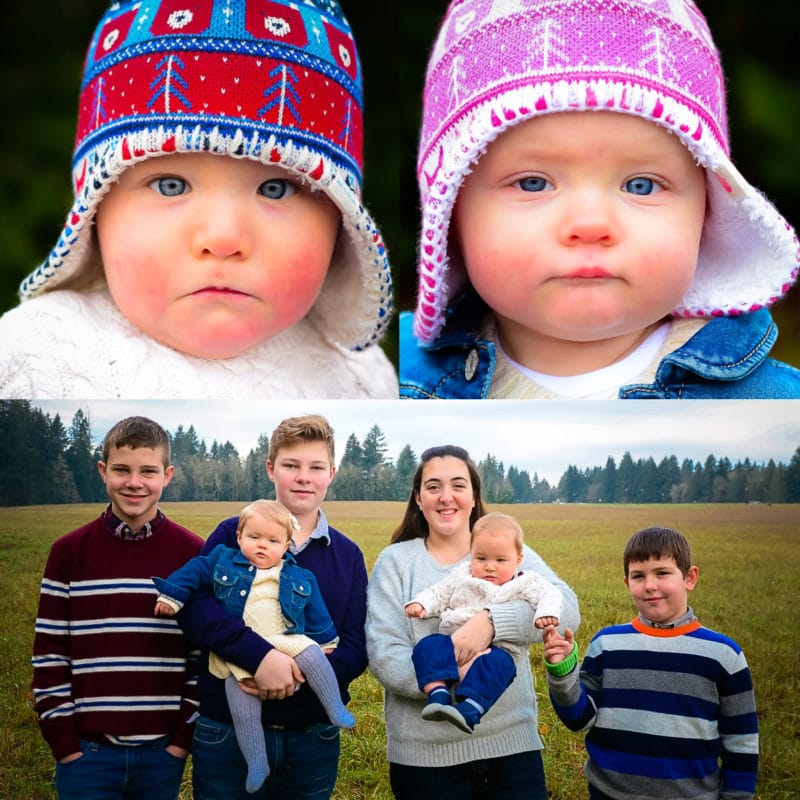 I really appreciate the opportunity to be your photographer. I hope you cherish these pictures and I hope those adorable twins come back out for frequent visits!
Forecast is calling for more snow! "more" I still haven't seen as much as has been forecasted… Yes, I'm one of THOSE people who actually like snow and gets really cranky when the weathermen spend days and days telling you that you will have inches of snow, and you only end up with a dusting at best… 👿
Stay warm out there!
-S