What Black Friday means to me –
Avoid at all costs any shopping that involves leaving the house
A day to get my Christmas decorations up while Christmas music fills the house
Christmas lights go on the outside of the house
Sometimes venturing out to get the tree
I respect those of you who do participate in the traditional Black Friday shopping. Perhaps you enjoy the thrill of the hunt. The pure competition of the event. Love to have bragging rights. I am simply cut from a different cloth.
However, I was inspired this morning to offer up my own "Black Friday" deal – which does not involve horrific, headache inducing traffic or long lines 🙂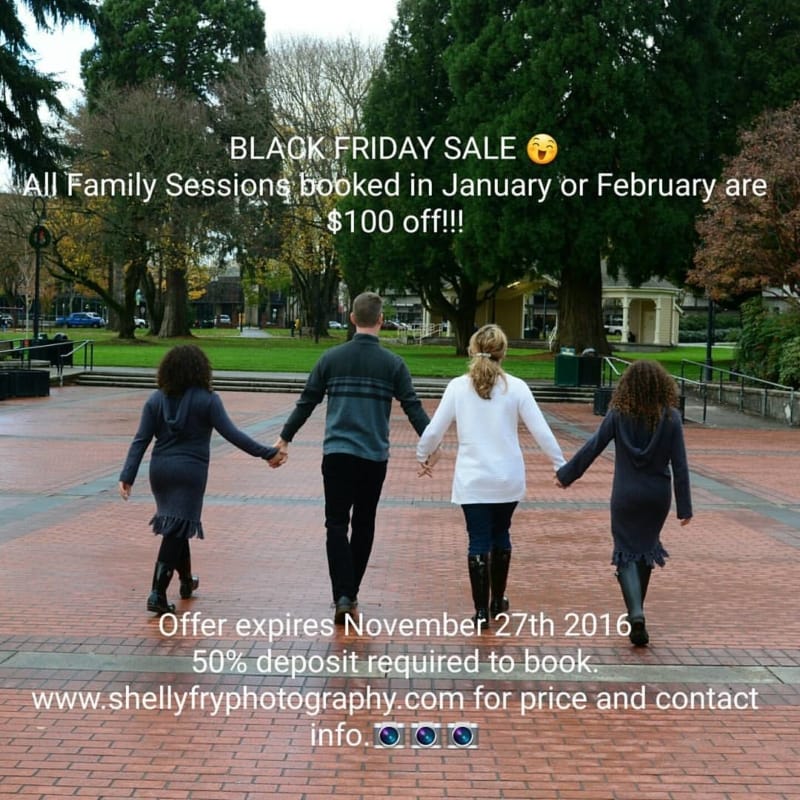 This offer expires Sunday at midnight. It only applies to a "family session" as described on my website www.shellyfryphotography.com
Did you intend to have family pictures this Fall but one thing or another got in the way? Maybe it worked out for the best for you because now you can take advantage of this sale!
Why not take advantage of this great deal? You absolutely will not regret taking the time to have family pictures taken!
Please share this post  😆
-S